Maintaining the right level of stock is a key factor for success with your e-commerce venture. This takes some experience, but with the right tips, you yourself can increase your bulk inventory returns. Let's discuss the most important aspects of your stock levels here.
Determining stock levels
There are several things to consider when determining the correct stock level:
Lead times

This is the time it takes your supplier to deliver your purchased products after placing an order. You need to take this time into account when determining the right stock level to repurchase your stock list. For example, if you sell 10 items a week and it takes a week for new stock to be delivered, you should order more once your stock drops to 10 items. As a seller, you can influence lead times. We will write another article on this later.
Safety stock

It sometimes happens that you get unexpected spikes in sales. To cope with these peaks, you can maintain an inventory buffer. This can also come in handy if your supplier delivers new stock late.
Reports

The easiest way to make a sales forecast is to analyse historical sales data. This is generally an inefficient process but always better than blind guessing. Correctly interpreting a sales forecast can provide a competitive advantage.
It's easier with warehouse software

Determining stock levels is easier with an inventory management software and warehouse software in one, this is ChannelDock. ChannelDock helps you gain insight into your stock and automatically synchronises correct stock levels to all your sales channels. By setting the lead time for your products, you get an email as soon as you need to order new stock.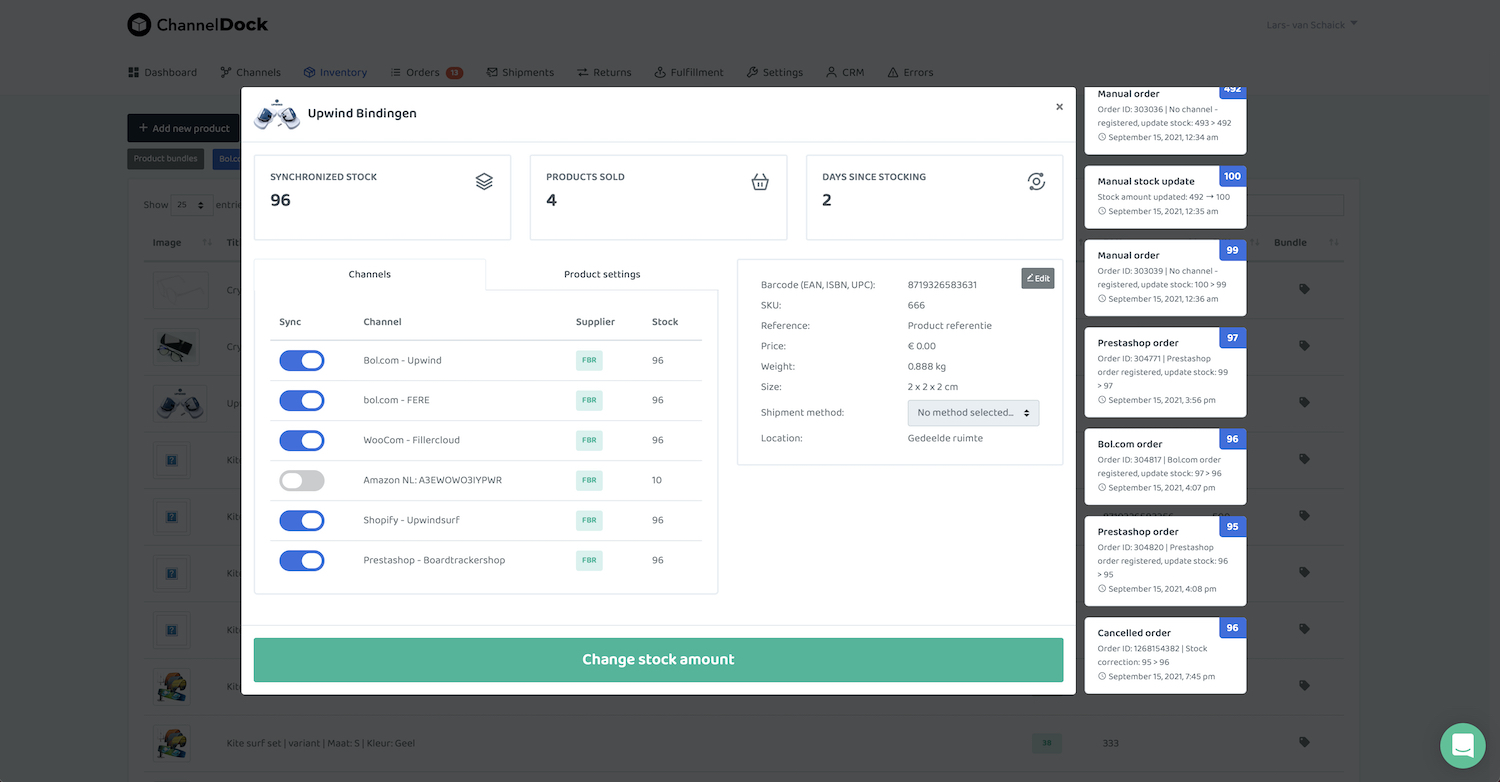 Je voorraad automatiseren met ChannelDock is vanwege de lage prijs toegankelijk voor iedere e-commerce verkoper. Ook als je daarnaast nog een fysieke winkel hebt. Al je orders van verschillende verkoopkanalen komen samen in ChannelDock. Hierdoor krijg je moeiteloos inzicht in je verkoopdata, voorraadstanden en voorkom je voorraadfouten.
Probeer ChannelDock 10 dagen gratis.
Je kunt ChannelDock 10 dagen geheel gratis uitproberen zonder een creditcard of andere betaalmethode te koppelen. Liever een demo? Klik hier!